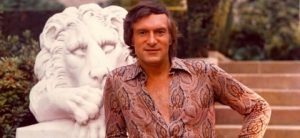 "I HAVE STRUGGLED WITH WRITING THIS…"
It has been little over a week since H.H died and after reading the comments so many people shared and reflected on his life and legacy I found myself feeling conflicted. But why? Well, if you care to read further then you will hopefully see why (brace yourself…..its loooong).
For starters I am NOT a H.H apologist, nor am I an advocate for anything H.H's public life supported. As for his private and spiritual life I wouldn't dare comment since I never knew the man personally and anything anybody has to offer about H.H. is purely conjecture since nobody knows what is deep within the heart of any individual. Certainly, I can draw conclusions, have opinions and point to what I believe are evidences to support a particular point of view; but then again, that is one man's opinion versus another and that type of debate never changes peoples minds one way or the other.
Another point…I would be a liar if I wrote this saying I have never seen the contents of a Playboy magazine. Often the joke is you only read that kind of magazine for the articles….well, I can't tell you one thing that was ever written in any issue. I'm not sharing this part of my life to cleanse my soul or make public confession; rather I hope to be honest as a Christian, husband, father and fellow human. Truthfully, I can remember where, when and who was involved in getting that magazine from behind the plastic shield of the downtown magazine store in the town I grew up. So, this is not some foggy event lost in the deep recess of my mind.
So, WHAT AM I STRUGGLING WITH?
Following H.H's death I read many Christian articles on his legacy and ideology of sexuality he promoted to the American and global mainstream. I also took careful time to read many prominent theologians, pastors and everyday individuals comment on the life changing devastation pornography caused them and their families. Each story is heartbreaking, sad and haunting as well as the beginning of greater stories toward spiritual renewal, healing and restoration.
I also read how the "secular world" eulogized what some considered a "cultural and social icon" and a "lion of free speech" as well as a liberator of sexual freedom. Certainly many individuals, business and perhaps an entire modern industry of adult entertainment owe their thanks to his pursuits. But I already expected the world to respond the way they did, so there is nothing new in this.
But these two and very different ideological camps are not the genesis of my struggle. Clearly H.H's life was polarizing BUT THIS IS WHAT I AM STRUGGLING WITH: As Christians we often do a very good job identifying the spiritual and social dangers facing our culture, faith and families. But as Christians we also do too good of a job in thinking we are winning the battle to win the war when we are both loosing the battle and loosing the war.
WHAT DO I MEAN?
After H.H's death I read thread after thread on social media rejoicing as if sentence by sentence was an attack on H.H's life and Christians were pulling down his empire brick by brick. This is not to say people who can speak to the dangers of pornography don't have the right to share their stories but you can tell the difference in individuals who have been saved by God's grace and are reflecting on their own lives and feelings and the self-righteous crowd who are still hiding behind their masks and even…dare I say….private magazines? Too many people still believe calling out people, individuals and ideologies is winning the battle….but we are neither winning the battle or the war if we are not personally changing from within.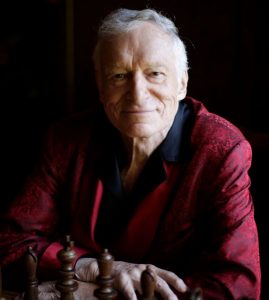 REALITY CHECK….
Pornography existed in America long before H.H and his magazine. Sexual abuse, perversion, broken families, divorces and the break down of the moral character was already occurring before the 1950's. Almost from the very beginning of time through the rise and fall of world empires and into the global digital modern age the sexual promiscuity of the world has been an addiction along with greed, drugs, violence, slavery and inequality. I'm shocked how many people rejoiced in what was likely a lost soul, separated from Jesus, as if with his passing the problem suddenly disappeared.
GUESS WHAT?
Pornography is still with us! It was with us before H.H and it is with us after his death. In fact his "empire" is probably considered tame by today's standards of what passes for sexual freedom and expression. After a few "R.I.P's" on Twitter I'm sure the pornographic videos kept on rolling and viewers kept on watching as if H.H never lived or died. If H.H had never been born does anyone really believe this magazine wouldn't have started by the work of another individual? Yet, too many Christian's celebrated as if H.H was gone and now the problem was gone with him.
The truth was and is H.H, and his spiritually depraved concept, only became a modern vehicle to expose what was already deeply hidden in our own dark hearts. I seem to remember Jesus calling out the religious experts of his own day when they claimed they were without sexual sin because they hadn't physically committed the impure act of adultery. Yet Jesus said, "But I can guarantee that whoever looks with lust at a woman has already committed adultery in his heart." (Matt. 5:28 God's Word)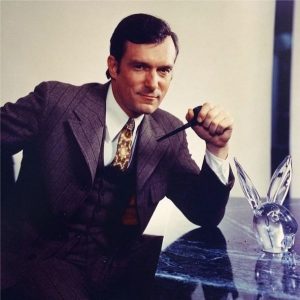 SO HERE IS WHY I AM STRUGGLING….
As a chaplain I meet with people every day who are near eternity. Most patients are there because of poor personal choices. They are young and they are old and they are from every walk of life. I have met famous rockers, millionaires, war vets, lawyers, doctors and the "everyday man or woman." And here is what I have learned: at eternity's door none of their accolades, wealth, friends and achievements matter to them. Near then end of life the most often asked question of me is: What happens next? Let that sink in for a minute. I have yet to met a person who wants to share about anything more than the state of their soul near the end of their life.
The reason I am struggling is because I am concerned too few Christians seemed concerned if anybody shared Jesus with H.H near the end of his life. We can make excuses all day long and we can make him a villain but was anybody concerned with H.H and eternity? And, as a Christian, I hope I can use my platform to remind people life is brief and everyone will personally have to give an account for the life they have lived before God. But, this is not a fear tactic because His love, grace and mercy is so great He will forgive even the darkest and ugliest parts of our life and not count them against us if we bravely repent in all honestly and whole-heartedness. I pray somebody was near H.H, at his last breaths, to share Jesus and that he had an encounter with the real and living God….and I also pray some Christians would rejoice if that was true.
In every way, known to us, H.H is a sad story and legacy. As Christian's I hope we can endeavor to strive better in how we want to represent a message of true liberty and hope without sounding like the ignorant spiritual leaders of Jesus' day. I'm not saying we don't address the sin facing our culture and faith; but I am asking we do a better job is representing our faith before blasting out one-liners on social media that only reinforces our own blindness or hidden shame. Such ongoing approaches not only loose the battle but forfeit the war.
Through chaplaincy I have learned to grieve when any soul passes; but those who die with the hope of Jesus gives me great encouragement. It's truly is a sad day when a soul passes without eternal hope and as a Christian I have a hard time celebrating when maybe….just maybe…I could have done a better job in sharing the truth of Jesus with others and not my badge of self-righteous religious pride no matter how good it makes me look or feel.
Sorry for the length but I needed to share this….
JOSHUA