There are few places in the Bible I have missed but today I rediscovered a not so hidden corner of God's Word that shocked me back to the reality of my own life, society, nation and world.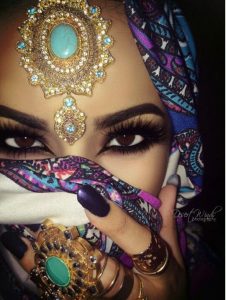 Oholah and Oholibah were the two beautiful sisters whose story comes to us from the prophet Ezekiel. Their beauty, station in life and privilege is unparalleled and yet the prophet uses their account to uncover an unfaithful history / nature, legacy and eventual judgment. While some readers may dismiss this story as an allegory that deals exclusively with the nations of Israel and Judah their journey, and end, remains as a stark warning to today's modern reader and Christ follower.
If you had to put a rating on the life of Oholah and Oholibah it would certainly be XXX. Their tale is graphic, extremely uncomfortable and throughout the entire 23rd chapter of Ezekiel (see below) you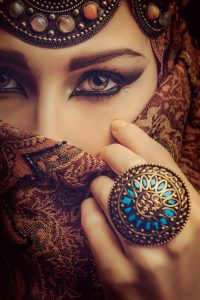 hope their lives will turn for the better….but they never do. Their story is like so many accounts of a proud, blessed and set apart people who manage to trade their love for God for the lusts and illusions of this world.
At first glance the portrayals of Assyria / Babylon are similar to the descriptions we read of God. Both Assyria and Babylon are portrayed as handsome, regal, powerful, enticing and safe. However, where God is always the faithful, forgiving and compassionate Assyria and Babylon are revealed as unforgiving oppressors with a lust for brutality, hate, destruction, shame and death.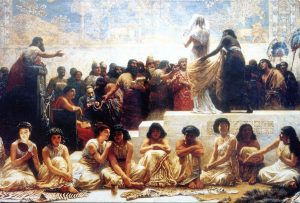 There is no mercy for the generation of Oholah and Oholibah as God not only stands back but allows the full might of these two empires to grind these ancient sisters down. Doom and gloom should never be associated with the character of God but we cannot continue to ignore the fact that Yahweh is a faithful God who will not compromise with an unfaithful bride.
Presently our personal and cultural affairs with "Assyria and Babylon" have given us exactly what we desire. The global community has, in large part, rejected the compassion, love and blessing of a faithful God and continue to celebrate drunk on the world's wine, wealth and security.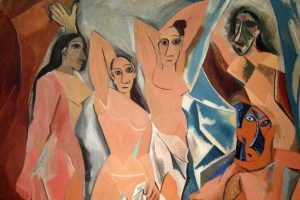 Sadly, we have become the generation of Oholah and Oholibah continuing to play the role of the unfaithful only to stumble back to God without shame or remembering our privileged place to be called His bride.
WAKE UP! There is nothing  to be discovered in the riches of Babylon, the glory of empire or the regal nature of Assyria but slavery, shame and eventually death. Some of us are racing toward a divorce, with God, of epic proportions and at some point He will allow us to have exactly what we think we desire. If we believe some type of buyers remorse will save us in the nick of time it won't; because the degrading conditions of Oholah and Oholibah didn't even shock them back to their only hope for salvation.
Individually and corporately we still have time! There is time to love the Lord our God will all your heart, soul and being. We still have time to stop the affairs and those not-so-innnocent flirtations, and lusts, for this world. We all have places we need to address, clean up and be able to present to God as holy and acceptable; and so the purpose of today's post is not to scare anyone but to wake all of us up! Time is short, life is fleeting and all you have promised to you is today!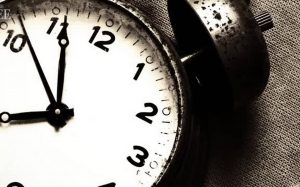 Make the most of today, fall in love with Jesus and remain committed to Him! Most of us need to dump the world's lovers and trust God for our security and peace. He is the only one who loves us with a deep love that WILL protect and keep us even in the hardest of times. Let us all learn from Ohloah and Oholibah so as to never make their story our own.
Blessings – JOSHUA
A Warning to the Unfaithful who Lust for Security and Peace Apart from God. (Ezekiel 23:1-21)
23:1–14 The parable of the two sisters, Israel and Judah, is comparable to the parable of chapter 16. While that passage was about the seduction of Canaanite religion, this stressed the political alliances that excluded God from their national life. Oholah (Hb "my tent") represented Israel and Oholibah (Hb "my tent is in her") represented Judah (see Jr 3:6–12). Ezk 23:22–35 contain four messages of judgment directed at Judah, and verses 36–42 make up a list of crimes similar to the list in 22:1–12 and 18:5–9, 10–13.
24:1–14 The parable of the boiling pot is a poetic story that expands on 11:3. In that passage and here, Jerusalem was the pot, the people were the meat, and Babylon was the fire.
Cabal, T., Brand, C. O., Clendenen, E. R., Copan, P., Moreland, J. P., & Powell, D. (2007). The Apologetics Study Bible: Real Questions, Straight Answers, Stronger Faith (pp. 1222–1224). Nashville, TN: Holman Bible Publishers.
(Samaria and Jerusalem Acted Like Prostitutes)
1 The LORD spoke his word to me. He said, 2 "Son of man, there were once two women, daughters of the same mother. 3 They became prostitutes in Egypt when they were young. There men fondled and caressed their breasts. 4 "The older girl was named Oholah, and the younger girl was named Oholibah. I married them, and they gave birth to sons and daughters. Oholah represents Samaria, and Oholibah represents Jerusalem. 5 Oholah acted like a prostitute, although she was my wife. She lusted after her Assyrian lovers who lived nearby. 6 They were governors and commanders clothed in purple. They were all handsome young men who rode on horses. 7 She became a prostitute for all the important men in Assyria. She dishonored herself with the idols of all those with whom she fell in love. 8 She continued the prostitution that she started in Egypt. When she was young, men went to bed with her, caressed her breasts, and treated her like a prostitute. 9 "That is why I handed her over to her lovers, to the Assyrians whom she lusted after. 10 They stripped her naked, took away her sons and daughters, and killed her with a sword. Women gossiped about how she was punished. 11 "Even though her younger sister Oholibah saw this, Oholibah lusted after men more than her sister did. Oholibah's prostitution became worse than her sister's prostitution. 12 She lusted after the Assyrians who were nearby. They were governors and commanders in full dress. They were mounted horsemen, all of them desirable young men. 13 I saw that she was dishonoring herself. Both sisters acted the same way. 14 Yet, she carried her prostitution even further. She saw pictures of men carved on walls. They were figures of Babylonian men, painted in bright red. 15 The men had belts around their waists and flowing turbans on their heads. All of them looked like Babylonian officers who were born in Babylon. 16 She fell in love with them at first sight and sent messengers to them in Babylonia. 17 So these men came from Babylon, went to bed with her, and dishonored her with their lust. After they had dishonored her, she turned away from them in disgust. 18 "She carried out her prostitution openly, and she lay around naked. I turned away from her in disgust as I had turned away from her sister. 19 She remembered how she had been a prostitute in Egypt when she was young. So she took part in even more prostitution. 20 She lusted after her lovers, whose genitals were like those of donkeys and whose semen was like that of horses. 21 So she longed to do the sinful things she did when she was young in Egypt, when young men caressed and fondled her breasts.
GOD'S WORD Translation. (1995). (Eze 23:1–21). Grand Rapids: Baker Publishing Group.